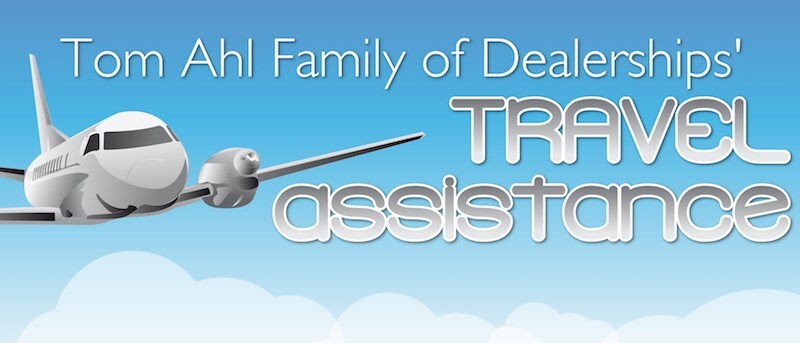 Our Lima GM dealer knows it isn't easy to find a selection of new GM models for sale at affordable prices quite like ours, let alone the Tom Ahl Pro Certified Lifetime Warranty that covers components of major systems on all new vehicles for the lifetime of your ownership of the car.
For shoppers who want the best car buying experience in America but don't live near us, we have great news! Anyone who flies into any of the surrounding airports--Detroit, Fort Wayne, Columbus, or Dayton--can get a ride from one of our sales reps at no extra cost to you. Save the money you would spend on a taxi from the airport to us and put it towards your next dream car on our lot, whether you have a big family in need of a full-size SUV like the GMC Terrain or you're a thrill-seeker looking to let your hair down in a Dodge Challenger.
Unparalleled Customer Service For Lima and Nationwide Drivers
We know it can be tough to get your car in for service or to find the time to go shopping for a new car. That's why our Lima GM dealer is open from 9:00am-8:00pm Mondays and Thursdays, 9:00am-6:00pm Tuesday, Wednesday, and Friday, and 9:00am-3:00pm on Saturdays. This means that our schedule fits around yours, not the other way around, so feel free to book that flight and come up for unparalleled customer experience at any time that conveniences you.
Contact us today with any more questions about our airport pickup service or to reserve a vehicle to test drive. We're looking forward to getting you behind the wheel of your dream car!