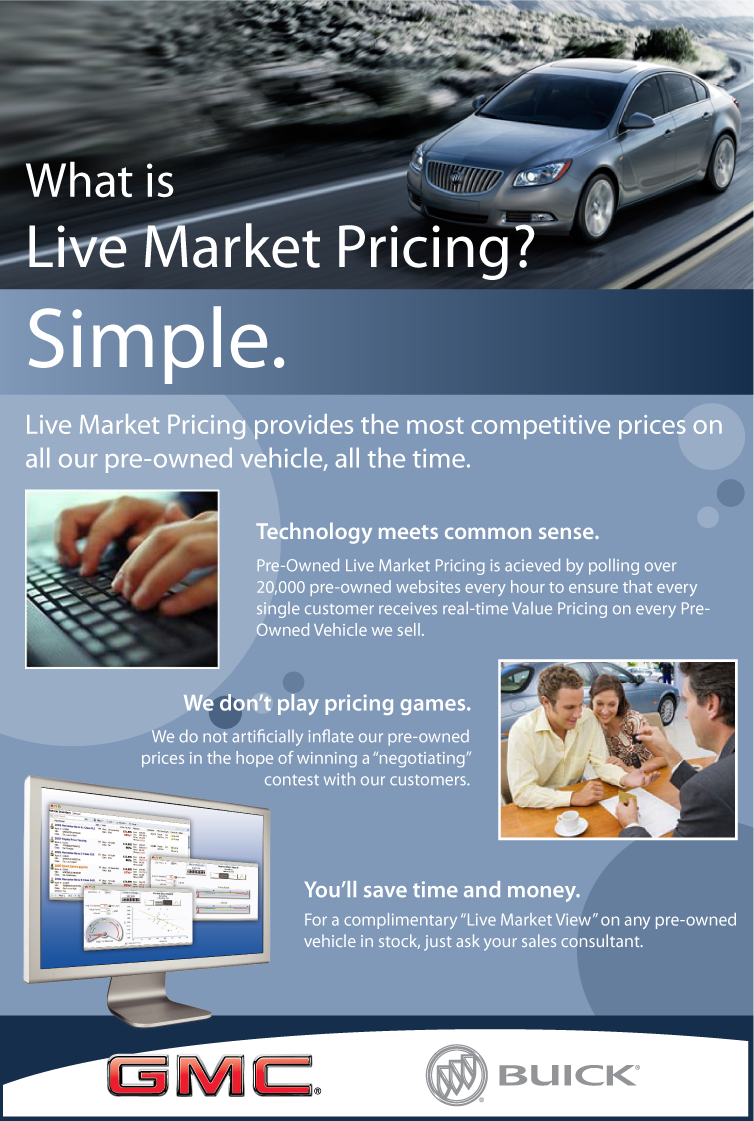 In this competitive world, it's hard to know which Lima dealership has the better and special pricing for their pre-owned Buicks and GMCs. However, we have the edge on the competition by utilizing Live Marketing Pricing to figure out the value of our cars. This process involves looking throughout the area of the cost of a specific vehicle. Then, we ensure that our price is lower than the competitors.
This pricing style forgoes us inflating our pricing for no reason or just to play games with our potential shoppers. If you don't believe that our prices are the best, we encourage you to ask one of sales consultants to give you a complimentary "Live Market View!"
Buick & GMC Special Pricing For Lima Drivers
In addition to our Live Market Pricing, we also have other ways for you to save on a new-to-you model! For instance, we have monthly pre-owned vehicle specials at our Lima dealership. These are amazing values that you cannot find anywhere, so we strongly recommend you take advantage now. When it comes time for financing, our finance department and sales staff will work together to find a payment plan that works well with your lifestyle. It's our hope that it will have you looking forward to every drive you take with your car.
If you have any questions about Live Marketing Pricing or our inventory, please contact us at (877) 748-4017.