You can have a reliable connection in your home and on-the-go thanks to 4G LTE Wi-Fi hotspot! You have it installed in your new GM model from our Fort Wayne area dealership. This permits you to enjoy, high-speed wireless connection to the internet. You can utilize your smartphone, tablet, or laptop. Furthermore, you may browse websites, stream movies, send emails, play games, and more. Whether you're on a road trip or going about your daily life, everyone can maintain a seamless connection and be occupied!
Connects Up To Seven Devices
Maintain connection with up to seven devices. One strong signal can give enough family entertainment to keep everyone on-board online.
Automatic Connection
As soon as you start the car, your optional built-in Wi-Fi hotspot connects immediately. After the initial setup, the available Wi-Fi is ready! The first three months or 3GB of data is included with every new vehicle purchase/lease.
Powerful OnStar Experience
If you opt-in for OnStar services, it will be extremely helpful towards the connection. 4G LTE automatically upgrades the entire system. This provides a greater and stronger signal. With a dependable connection like this, you will receive any assistance you need even quicker!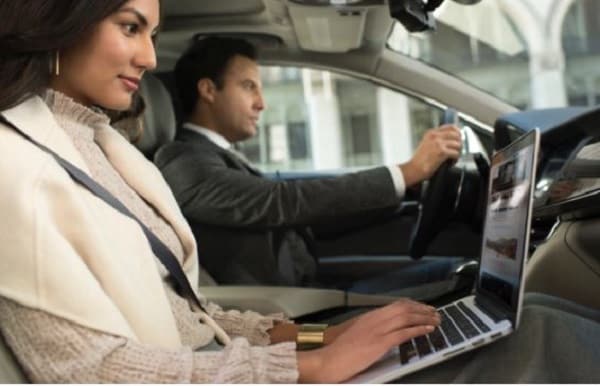 More About OnStar 4G LTE
Our Fort Wayne area GM dealership knows this will be extremely helpful for everyone in any situation. OnStar services covers events such as:
Emergency
Security
Navigation
Connections
Vehicle Manager
No matter where your journey takes you, the OnStar team will be there to keep you safe at all times. These expert-trained advisors have years of experience and can navigate you through problems you may be facing.
Step Outside
Hop outside and enjoy the beautiful day while still using 4G Wi-fi hotspot! Optional Wi-Fi begins at the car's roof-mounted antenna. So roll out the picnic blanket and relax while streaming music or your favorite movie.
The memories and the possibilities in your GM vehicle are endless. If you have any questions, please don't hesitate to reach out to Tom Ahl Buick GMC. We can answer any concerns that you may have. Please contact us at (877) 748-4017.