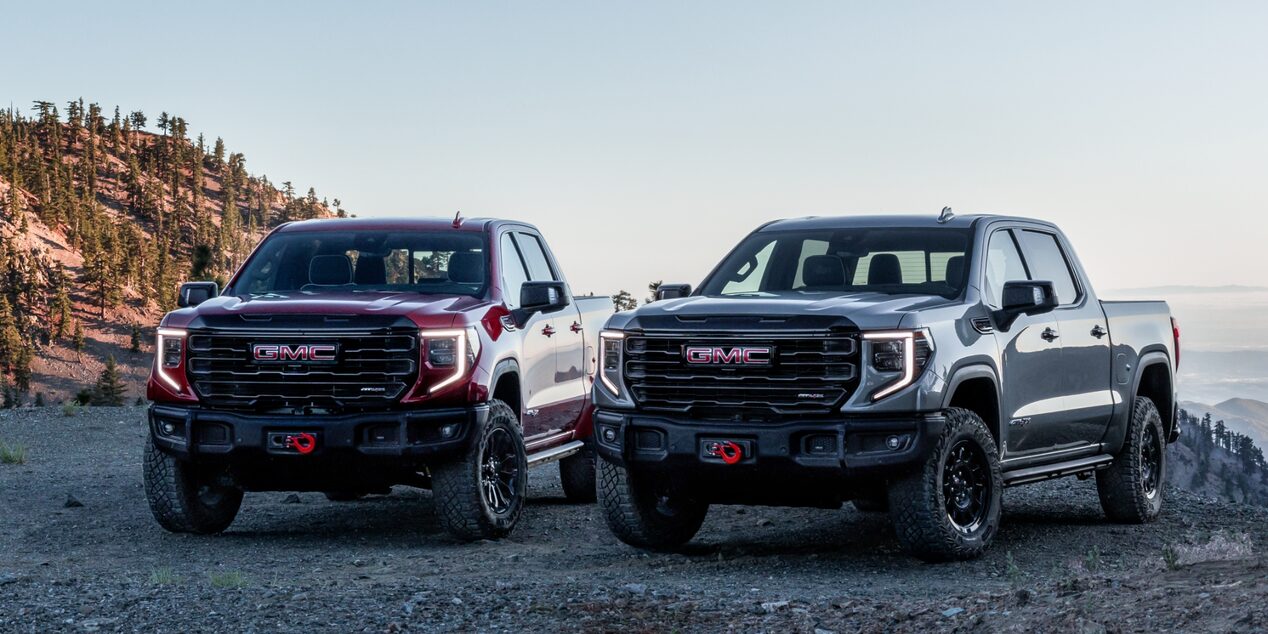 The 2023 GMC Sierra 1500 AT4X has yet to land in our new GMC inventory, but our Lima dealership near Ottawa is providing a closer look at what to expect out of the adventurous vehicle. Incredibly capable, amazingly luxurious and ready to push premium off-road to inspiring new places.
The Sierra 1500 AT4X is the Peak of Premium Off-Roading
The New Sierra 1500 AT4X is taking capability and luxury to new heights with a ton of capability features:
Multimatic DSSV spool-valve dampers feature three separate spool valves to control damping and three connected chambers for fluid flow
Uniquely tuned springs to increase maximum front and rear suspension travel
Specific off-road chassis and tuning
Front and rear e-locking differentials, which help assure both wheels will spin together regardless of the amount of resistance to keep traction in the rough backcountry, a combination not offered on any competitor in its class
Terrain Mode, ideal for low-speed, off-road conditions, providing extreme control and is precision-enabled for one-pedal rock crawling, using only the accelerator
The First Ever Sierra 1500 AT4X AEV Edition
Equipped to master unforgiving terrain, the first ever Sierra 1500 AT4X AEV Edition is outfitted by off-road recreational driving and overland adventure travel customizers. The AEV stamped-steel front and rear bumpers help to summit rugged topography with optimized approach and departure angles.
The AEV hot-stamped Boron steel skid plates are more than 3.5 times stronger than equivalent cold-stamped steel. They help protect vital components from adversaries of the trail, with components such as front approach, steering gear, transfer case, fuel tank and rear differential all benefitting.
The hot-stamped Boron steel skid plates help overcome tough terrain by providing enhanced hardness, underbody protection and impact resistance.
Preview the Sierra 1500 AT4X At Our Dealership Near Ottawa
If you're looking to try out the new GMC Sierra 1500 AT4X for yourself, stay tuned to schedule a test drive with us at our Lima dealership near Ottawa. If you have any questions about the Sierra 1500 AT4X or any of the other vehicles in our new GMC inventory, you can always contact us at Tom Ahl Buick GMC serving the Lima, Ottawa and Delphos area.