GMC keeps adding more awards to its trophy case. GMC is the winner of the "Most Refined Brand" award by Kelley Blue Book. This is the fourth year GMC has been bestowed this title, as consumers continue to praise the brand's ability to produce high-quality vehicles and trucks. For all 2017 GMC models, Fort Wayne area shoppers will find something that fits their needs while matching their desire for luxury.
Winners of Brand Image Awards are based on consumer automotive perception information due to the Kelley Blue Book Strategic Insights' Brand Watch™ study. This online investigation tracked brand and model perceptions of more than 12,000 in-market new-vehicle shoppers through Kelley Blue Book. This study helps find out what buyers define as important factors that influence their decisions and loyalty.
"GMC's 'Professional Grade' ideology has struck a resonant chord with consumers, and that's reflected in car buyers visiting Kelley Blue Book's website, KBB.com, naming GMC 2017's Most Refined Brand," says Jack Nerad, executive editorial director for Kelley Blue Book. "The extra attention to design and detail found across GMC's lineup has clearly resonated with American consumers."
Fort Wayne Area Drivers Enjoy Improved GMC Trucks
From previous wins, KBB.com points out that GMC Denali line features the most premium vehicles and promoted the brand's overall perception with shoppers. In addition, consumers see that their SUVs and trucks have fantastic features with advanced technology. The Denali was responsible for 25% of GMC's retail sales in 2016. These numbers outsell entire product lines from high-end automakers such as Land Rover, Porsche, and Jaguar.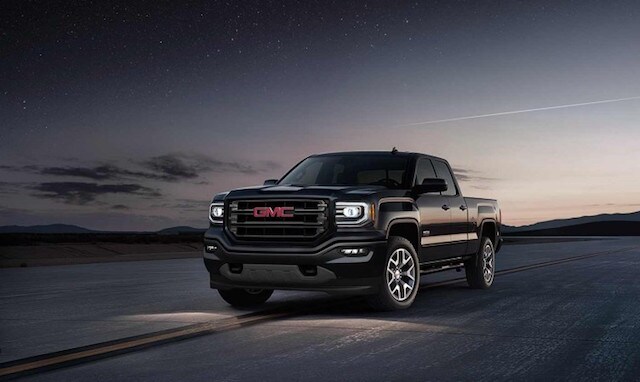 Our Fort Wayne area GMC dealership stands by the brand because it continues to evolve to meet the needs of consumers. We understand that performance and efficiency are on the minds of our shoppers. GMC meets those concerns with vehicles like the Terrain, Acadia, and Sierra. These crossovers and trucks range in size but provide the power and fuel economy customers demand.
Our brand continues to work with innovative technologies that promote safety and a sense of security for all passengers. GMC's dedication to the safety of its drivers has led to the NHTSA giving the 2017 Sierra 1500 a five-star Overall Vehicle Score. To experience that refined lifestyle with unlimited features, contact us at (877) 748-4017.