With so much success from the previous year, everyone at Tom Ahl decided to do it again. The second annual Heartbeat of Lima Car Show will be on Saturday, August 5th, 2017 from 10 a.m. to 2 p.m. This event is open to all and the proceeds will be donated to the Heartbeat of Lima. Take some time to stop by and see some of the most classic vehicles that we have to offer. If you find yourself getting hungry, Pete's Ice Cream & Hot Dogs will be there! Looking for a fun afternoon with the family? From the jump house to King Karaoke & Elvis Impersonator, everyone will be thoroughly entertained.
Earn Some Money, Win Some Prizes!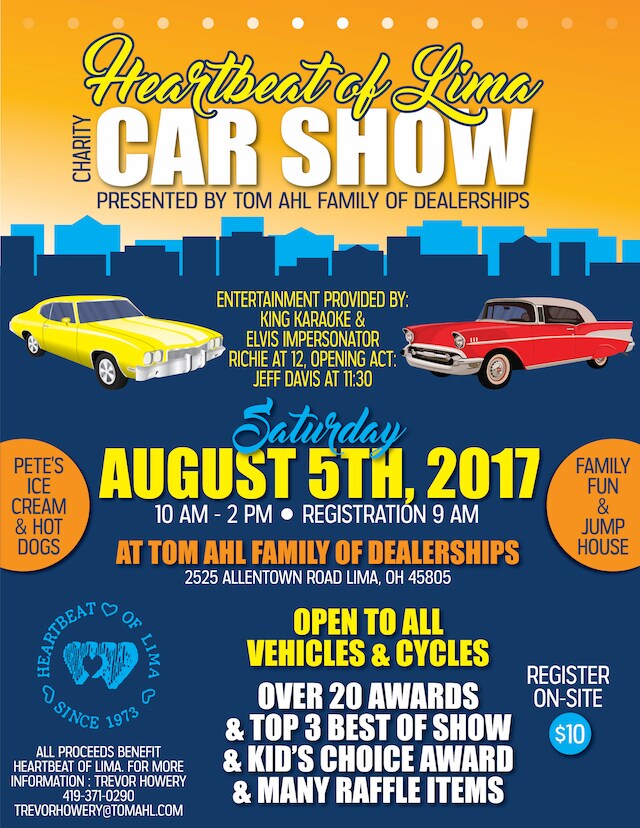 We encourage those who have classic or restored cars and cycles to register! You can register the day of the event with a $10 entry fee. Not only will people get to admire your beautiful vehicle, the best three vehicles will win an award. People who come to see the car show will also be able to win excellent raffle items as well!
Some prizes that people can get are Menchie's Coupon Cards, 4 Season's Car Wash $15 gift cards, Westgate Entertainment Center bowling gift cards, Dash & Joeys Smoothie Coupons, LaCharreada $20 Gift Card, Lowe's Tool Kit, and more!
About Heartbeat of Lima
Heartbeat of Lima is a nonprofit organization that provides healthcare for women. They provide therapy for women who are pregnant, offer ultrasounds, provide parental and child resources, and educational services. Heartbeat also offers emotional support for every client and seeks ways to help women and couples overcome any difficulties they may be experiencing. They do not want people to suffer in silence: they have a 24-hour hotline if you need someone to talk to.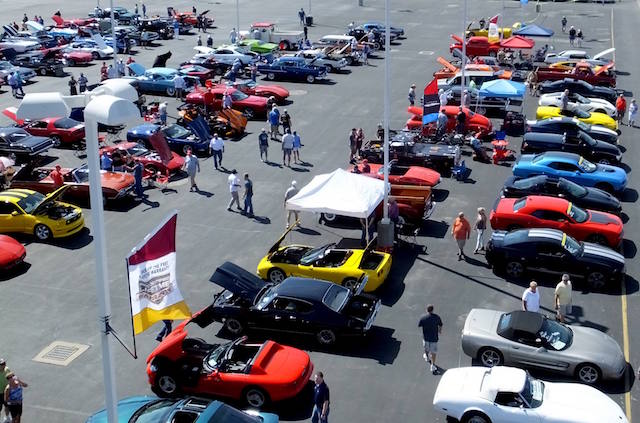 To find out more information about the car show, contact us at (877) 748-4017. To learn more about Heartbeat of Lima or to donate, please visit their website.